Tyler Hubby – director / writer / editor
Making his feature directing debut, Tyler Hubby has edited over 30 documentaries including The Devil and Daniel Johnston, a picaresque biography of mentally ill artist/musician Daniel Johnston; Participant Media's The Great Invisible, which won the Grand Jury Prize at SXSW 2014; Drafthouse Films' The Final Member, about the Icelandic Phallological Museum's quest for a human specimen; the HBO documentary A Small Act; For My Country, the Peabody Award winning television special about Latinos in the US military; and Double Take, Belgian artist Johan Grimonprez's metaphysical essay on the murder of Alfred Hitchcock by his own double. He edited and co-produced Lost Angels about the denizens of Los Angeles' Skid Row and the new punk rock documentary, Bad Brains: Band in DC. He served as an additional editor on the Oscar nominated The Garden and HBO's Roman Polanski: Wanted and Desired. He also edited the gothic horror short Usher, by cult director Curtis Harrington about whom he also co-directed a short documentary entitled House of Harrington.
He is a graduate of the San Francisco Art Institute where he studied film and photography. His subversive and irreverent short films detailing fetishism, co-dependency and bodily mutations have screened internationally and are featured in the book Cinema Contra Cinema by British author Jack Sargeant. Since 1994 he has enjoyed a fruitful relationship with the avant/experimental record label Table of the Elements documenting artists such as Faust, Keiji Haino, John Fahey, Jim O'Rourke, Rhys Chatham, Arnold Dreyblatt, Zeena Parkins, Jonathan Kane and Tony Conrad. He is a regular contributor to Artillery Magazine photographing such contemporary art figures as Mike Kelley, John Waters, John Baldessari, Shepard Fairey, Mark Bradford, Susan Anderson, Zak Smith, Rirkrit Tiravanija and Samantha Fields. Additionally his photographs have been seen in The Wall Street Journal, Los Angeles Magazine, and Accent Magazine and have been used as evidence in federal court.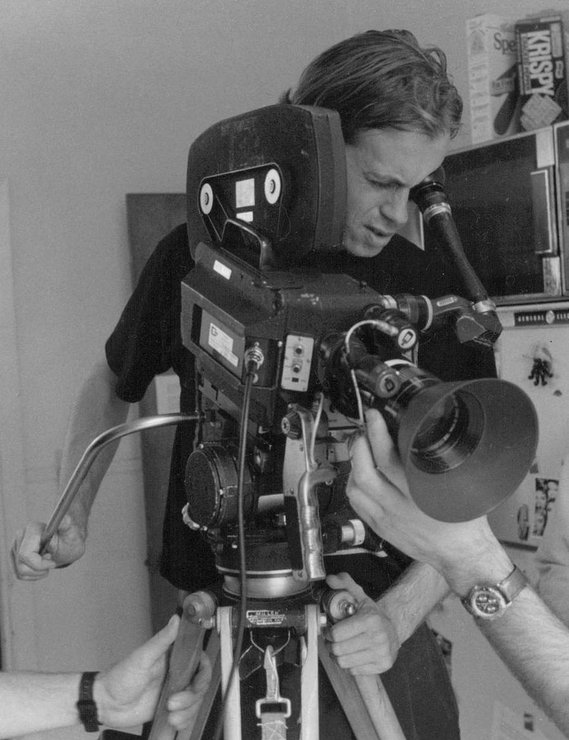 Paul Williams – producer
With over 20 years experience in the business and financing of the arts and sport, Paul Williams has developed feature films, documentaries, art galleries and motor racing projects. He is presently working with actor-auteur Crispin Glover to establish a Film as Art Cultural Centre in the Czech Republic which will feature a process and print lab, boutique production studio & a film school. He is the executive producer of the non- fiction feature film project, As I Rode Out One May Morning – The Ballad of Shirley Collins.
He founded the Burning Bridges agency to form new, risk taking solutions in fundraising, promotion and production of art, film and third sector enterprise with clients such as: London's contemporary image making specialists no.w.here; creative media for social change experts Threshold Studios; independent production company Fifth Column Films; and acclaimed trouble maker, netart, data sculpture, and networked space artist Stanza, among many others.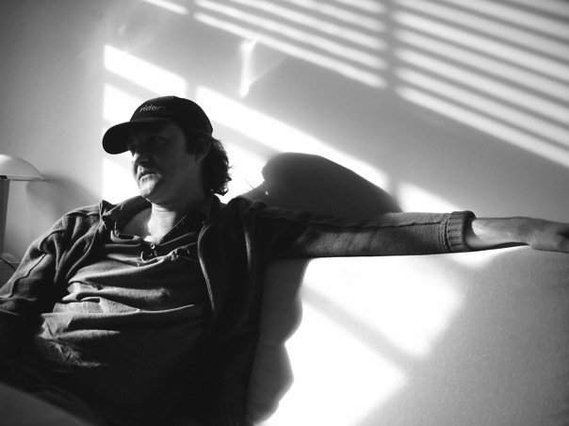 Christine Beebe – producer
Christine Beebe is an LA-based independent producer who produced her first documentary film, F*CK (D. Steve Anderson; AFI Fest, SxSW) while receiving her Master's degree from California Institute of the Arts before directing her own documentary film, Felix Austria! (Hotdocs 2013). Her current projects include the documentary features Hal (Sundance 2018, D. Amy Scott) and Pigeon Kings (D. Milena Pastreich). Hailing from the San Francisco tech boom of the '90s, she puts her background to work as she directs and produces online episodic series for companies such as WIRED Digital, MTV Other and Interscope Records. Her most recent series, We've Been Around (D. Rhys Ernst; Frameline, Outfest Audience Award winner, GLAAD Special Recognition Award winner) was produced for Focus Features.